Learn More About Vitamin D Deficiency
Vitamin D is an essential nutrient that we produce as a result of exposure to the sun. Living in a cold climate, and spending much of our time indoors, puts us at risk for vitamin D deficiency. Canadian research shows that up to 73.5% of men and 77.5% of women have inadequate levels of Vitamin D.
Vitamin D regulates both the immune system and neuromuscular system, and acts as an antioxidant throughout the body.
Symptoms of Vitamin D Deficiency
Heart disease
Diabetes
Low mood
Osteoporosis
Frequent cold and flu
Depression
Poor bone health
Diabetes
Chronic Pain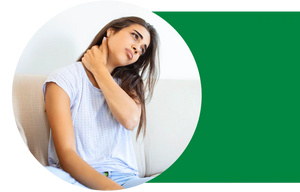 Lifestyle changes
Sun Exposure, We need about 15 minutes of our arms and legs exposed to the sun daily, during peak sunshine hours, without sunscreen
Choose fortified foods, including milk products
Support gut health
Supplementation: It's important to take a Vitamin D supplement
We should be tested at least once each year to make sure we're achieving adequate levels of vitamin D
Support liver health